The WWE Raw roster were in Rome the past few days getting ready for an action packed WWE Raw Live show, but before the event, superstars went to do some sight-seeing around Rome.
Since the Royal Rumble, Roman Reigns & Braun Strowman have been bitter enemies, at each-others throats week in and week out, vicious assaults on one another, the worst of enemies.
But Reigns & Strowman appear to be trying to bond while in Rome together, a WWE fan captured the following images of what looked to be a science experiment with both men trying to bond together:
In the captured image you can see multiple WWE Superstars enjoying their time in Rome, even Reigns & Strowman.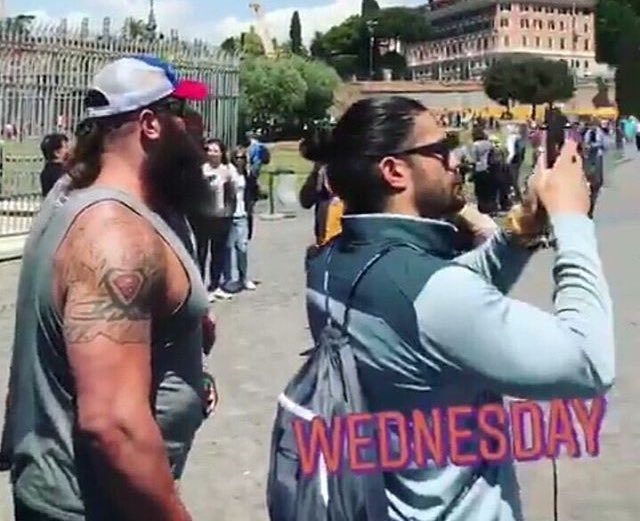 In this image, Reigns & Strowman appear to begetting a little bit closer to each other, could this be a healing process? Could these two be attempting to make friendship? Or was this captured seconds before Strowman threw Reigns off a bridge? There are many possibilities.